Pain Management Specialist in Huntsville, AL
Roddie R. Gantt, MD, DABA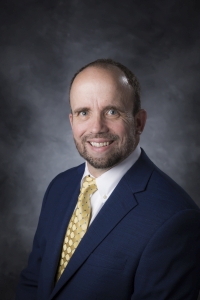 Professional Associations:
Dr. Gantt is double board-certified in anesthesiology and pain management and specializes in interventional spine procedures. He treats patients experiencing persistent low back and neck pain, pre and post-surgical pain, peripheral neuropathy, discogenic and radicular pain and pain associated with cancer. Dr. Gantt received his undergraduate degree from Birmingham Southern University and received his Medical Degree from the University of Alabama School of Medicine in Birmingham. He completed his residency in Anesthesiology at the University of Kentucky.
Dr. Gantt served in the United States Navy providing and coordinating anesthesia care on the hospital ship Comfort. He also served as an assistant professor at the National Naval Medical Center in Bethesda, Maryland. Dr. Gantt is dedicated to the advancement of pain management and nonsurgical pain relief procedures and serves as the Lead Investigator in several research study protocols.
Specialty:
Aenesthesiology & Pain Management
Hospital Appointments:
Board Certified:
Residency:
Medical Degree:
Undergraduate Degree:
Clinical Research:
Lead Investigator in Study Protocols
Military Service: