Tennessee Valley Pain Consultants Patient Reviews
Are you a patient of Tennessee Valley Pain Consultants?  We'd love to hear from you.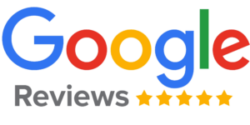 Yesterday I was blown away by how great my experience was from the time I walked in the building.  I was worried about the change in my nurse practitioner but Shelby Chamberlain and the male nurse I wish I could remember his name too because they were excellent. I am so impressed by how thorough they both were.  I am so happy Tennessee Valley Pain has made me able to have full function of my leg again from the damage from a wreck 10 years ago.
TVPC is a great group of people and with the leadership and great care of Dr. Scherlis they have kept me active for many years now. They helped me to avoid back surgery and still maintain a fairly active and full lifestyle. I highly rate them in medical care.
The facility has been fantastic since day one. I cannot attest to the physician I am under as I saw him once but his nurse practitioner is absolutely amazing!!!! Robbie is so understanding of my situation and so accommodating…all of the staff. Such a wonder facility!!!
I have been going to the pain clinic for awhile. I see a N.P Robin and she is great and she acts like she cares about me.
I would 100% recommend TVPC! Dr. Gantt and his staff were absolutely amazing! Everyone that worked there were nothing but kind and professional. I have had cancer 4 times and I'm currently battling Lung cancer, so I have seen my share of physicians, this physician is one of the best! Thank you for taking away pain I have had for almost 3 years!!
About 4 years ago and after 4 back surgeries, I came to Tennessee Valley using a walker and in a great deal of pain. At 59 years old, I was not at a very happy place in my life. A paralegal for 30 years, happily married for 40 years, successfully got our daughter through college and out of the house. Time to relax, right, well no. My back pain was off the charts. I came to see Dr. Krause as a last resort. I can happily report that Dr. Kraus and his PA, Lori, have got me back together again and I have not had to use my walker anymore. My quality of life has drastically changed for the good. Dr. Kraus and Lori have put me on the correct medication, physical therapy path, and the glorious back shots I get throughout the year. Thank you, Dr. Kraus and Lori.
Dr. Kraus was very friendly and thorough in explaining everything about my treatment plan. The front desk was very helpful as well!
I became a patient at Tennessee Valley Pain Consultants just over 2 years ago. Doctor Kraus and his team of nurses have given me nothing short of excellent care. I would, and have recommended them many times to others. I can't thank them enough for helping me with pain relief.
I have suffered from psaoriatic arthritis for years Dr. Kraus and NP Ashley Letson have been compassionate and my quality of life has greatly improved. Wonderful facility. There are times when you have to wait to be seen but Dr. Kraus and Ashley Letson NP will spend time with you answering questions and developing treatment plan. Totally worth the wait.
This was my first visit to Tennessee Valley Pain Consultants. I found the staff to be highly professional, compassionate, and great listeners. In particular, I was impressed with Nurse Practitioner Amy with Dr. Scherlis. She made me feel at home and carefully documented my symptoms and medical history. She explained some of procedures that were offered by the Tennessee Pain Consultants, but recommended an MRI as the first step in establishing a course of care. I must admit that I was a bit apprehensive at first, but I quickly found comfort with Nurse Practitioner Amy's manner and professionalism. This is a great Medical Center for those of us that are aging and have developed increasing discomfort as a result.